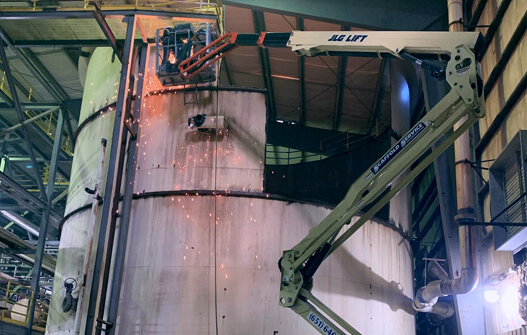 Mechanical (or metal) demolition is a specialized service. MN Demolition Company is your local expert in mechanical demolition of Boiler Rooms, HVAC, Plumbing, Roof Top Units, ventilation, and other commercial mechanical systems. Our done-for-you mechanical demolition service covers demolition, removal, and scrap recycling.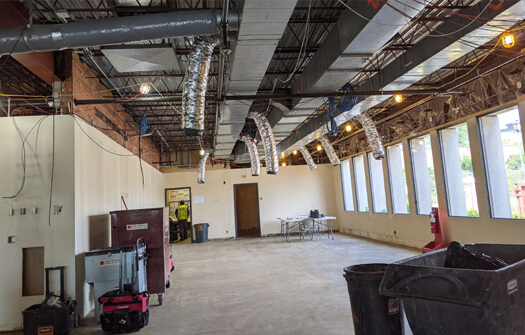 From retail and office renovations to clearing the way for a new tenant build-out, hire Minnesota Demolition Company to completely and efficiently remove existing finishes, furnishings and construction debris from your commercial space.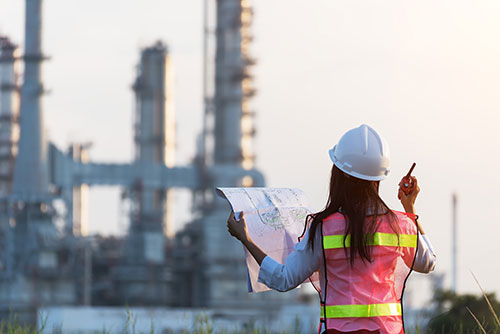 Minnesota Demolition Company is an award-winning, woman-owned, and minority-owned commercial demolition company based in Shakopee, Minnesota. We make sure all demolition is completed efficiently, safely, and within your project's specifications. Owner Devi James is a hands-on leader and open and honest communicator. When she's not in the office in Shakopee, you'll find her supporting her union crew out in the field.
"They came on time and worked very hard to dismantle cubicle walls, desks, and removal of office items from our basement. They did not waste any time and were super helpful in deciding what to keep and what to dispose of. They were also very handy in helping us adjust our existing office space. We recommend them for any demolition needs you may have."
- O'Neil Brothers Group
"They came on time and worked very hard to dismantle cubicle walls, desks, and removal of office items from our basement. They did not waste any time and were super helpful in deciding what to keep and what to dispose of. They were also very handy in helping us adjust our existing office space. We recommend them for any demolition needs you may have."
- O'Neil Brothers Group
"They came on time and worked very hard to dismantle cubicle walls, desks, and removal of office items from our basement. They did not waste any time and were super helpful in deciding what to keep and what to dispose of. They were also very handy in helping us adjust our existing office space. We recommend them for any demolition needs you may have."
- O'Neil Brothers Group
Trust your mechanical or general commercial demolition to MN Demolition Company